Item number: B078-D011
BEERMATIC DualTap DBF-AS65WE-EU Beer Dispenser
The HOSHIZAKI BEERMATIC DUAL TAP is a fully automatic Draft Beer Dispenser with foaming mechanism. This counter top model has two separate circuits. This means two different types of beer can be served at the same time. The hands-free portion control allows a pre-set quantity of chilled draft beer and foam to be served at the push of a button. This dispenser is great for cafes, restaurants, pubs, temporary bars, outdoor beer gardens, event venues, event catering, vending opportunities.
Perfect portioning: The beer -to-foam ratio can be adjusted for different types of beer or to meet local preferences and requirements. The automatic tilting unit is compatible with all common jug or glass sizes (50 mm or more in inside diameter and 105 mm or less in outside diameter).
Perfect taste and temperature: An internal cooling system chills down the beer on its way from the keg through the machine. That means the draft beer can be served directly from ambient temperature kegs.
Cost and waste control: The beer is dispensed first, followed by foam which is poured from a separate spout. Thus, portion control can be very accurate, without spillage of beer and/or froth. Saving you up to 8 half-liter beers per 30 liter keg, the BeerMatic is a great tool for cost and waste control. Additionally, portion counter monitors the number of portions served.
Hygiene & Food Safety: As spillage is avoided entirely, the work space remains clean at all times. The dispenserέΑβs compartmentalized design is engineered to avoid contamination. The cleaning of the beer dispenser is a quick and easy process.
Perfect fit: With its compact design and small foot print this countertop dispenser fits into multiple environments. It can also be easily transported and installed for pop-up events and outdoor venues.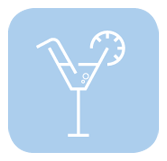 Internal cooling system. Draft beer can be served from ambient temperature kegs
Two different types of beer can be served at one time
Hands-free portion control
Manual pouring can be quickly implemented
Dispensing rate 4 jugs per minute. A portion counter monitors the # of portions served
Designed for high-volume outlets. After initial freeze down 65 lt of beer can be served consecutively in 4 hours
Recovery time: 45 minutes. Quantity available after recovery time: 10.2 lt
Manually raising or lowering the glass support base to the desired distance from each spout
Folding or unfolding the spring-loaded base, beer can be served from each single tap into two memorized sizes
Compatible with jugs of 50 mm or more in inside diameter and 105 mm or less in outside diameter.
| | |
| --- | --- |
| Product series | DBF |
| Model name | BEERMATIC DualTap DBF-AS65WE-EU |
| Item number | B078-D011 |
| Product title | Beer Dispenser |
| Brand | Hoshizaki |
| Electric connection | 1/220 – 240V/50Hz |
| Electric Connection Load (kW) | 0.345 |
| Outside Dimensions W x D x H (mm) | 367 x 674 x 764 |
| Refrigerant | R134a |
| CO2 equivalent (kg) | 250 |
| Cooling system | Air Cooled |
| Net weight (kg) | 50 |
| Gross weight, packed (kg) | 56 |
| Instant output in 4 hours after initial freeze down period of 10 hours (l) | 65 |
| Instant Output after 45 minutes recovery time (l) | 10.2 |
| Recovery time (min) | 45 |
| Flow Rate | 34-49 mL/s (2.0 – 3.5 bar) |