Item number: 964230461
COMPACT FG 420 LG L1 5W GLASS DOOR FREEZER
The COMPACT FG 420 glass door freezer is intended for 'front of house' areas and ideal as self service cabinets. The display cabinet is with LED lighting built into the glass door.
GRAM COMPACT features a unique ventilated air distribution system and a robust refrigeration system with sufficient refrigeration capacity.
With a foot print of 59.5cm (W) x 66.7 cm (D) x 187.5-190.5cm (H), these small space storage cabinets are easy to fit in especially when space is of a premium.
Materials Exterior: White
Materials Interior: White polystyrene (PS) lining.
Gross volume: 359 ltr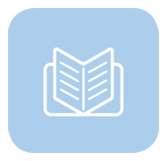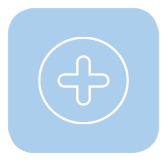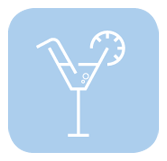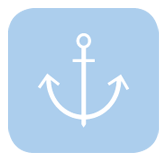 Air circulation system
Right hand hinged door
Integrated full height door handle.
Internal LED light
5 anti tilt white shelves
Door lock for extra security
Pedal door opener for handsfree operation (optional accessory
Automatic defrost with re-evaporation of defrost water
Low sound level of just 36.0 dB(A)
Hydrocarbon refrigerant
10 year spare parts availability guaranteed
| | |
| --- | --- |
| Product series | Compact |
| Model name | COMPACT FG 420 LG L1 5W |
| Item number | 964230461 |
| Product title | GLASS DOOR FREEZER |
| Brand | Gram |
| Temperature range | -22/-5┬░C |
| Volume, gross (l) | 359 |
| Net usable volume (l) | 266 |
| Interior | White Finish |
| Dimensions W x D x H (mm) | 595 x 667 x 1875 |
| Weight, packed (kg) | 91 |
| Refrigerant | R600a |
| GWP | 3 |
| Connection | 230V, 50 Hz |
| Connection load (Watt) | 166 |
| Energy consumption Ecodesign AEC (kWh) | 1231 |
| Energy Efficiency Class | B |
| Energy Efficiency Index EEI | 17.16 |
| Sound level έΑΥ dB(A) | 36 |
| Insulation (mm) | 50 mm (cyclopentane) |
| Refrigeration capacity at -25┬░C (Watt) | 200 |
| Climate class | 3 |
| GN έΑΥ Shelf size | Shelf 48,6 x 43 cm |
| Door Type | Glass door |
| Exterior | White Finish |
| Refrigerant (kg) | 0.047 |
| CO2 equivalent (kg) | 0.141 |
| Equipped with | Right hand hinged glass door with lock, and LED light, 5 white shelves. Exterior: White. Interior: PS lining in white |