Item number: 964210461
COMPACT KG 420 LG L1 5W GLASS DOOR REFRIGERATOR
COMPACT KG 420 models not only comply with the EU Ecodesign labelling regulation, but ranking in energy efficiency class D makes these glass door refrigerators the most energy efficient compact models in the marketplace.
Correct and uniform temperature throughout the cabinet is critically important for a food storage cabinet. GRAM COMPACT provides this with a unique ventilated air distribution system and a solid refrigeration system with sufficient refrigeration capacity. It also has approximately 70% more insulation than a bottle cooler.
COMPACT glass door refrigerators are display cabinets with LED lighting built into the glass door. It is approved to endure up to 30┬░C ambient temperature (climate class 4).
With a foot print of 59.5cm (W) x 66.7 (D) x 187.5-190.5cm (H), these small space storage cabinets are easy to fit in especially when space is of a premium.
Materials Exterior: White
Materials Interior: White polystyrene (PS) lining.
Gross volume: 359 ltr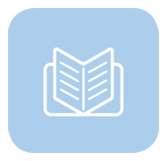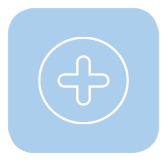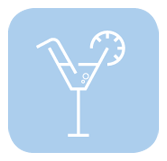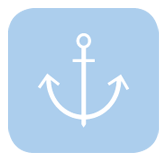 Air circulation system
Right hand hinged door
Integrated full height door handle.
Internal LED light
5 anti tilt white shelves
Door lock for extra security
Pedal door opener for handsfree operation (optional accessory
Automatic defrost with re-evaporation of defrost water
Low sound level of just 34.2 dB(A)
Hydrocarbon refrigerant
10 year spare parts availability guaranteed
| | |
| --- | --- |
| Product series | Compact |
| Model name | COMPACT KG 420 LG L1 5W |
| Item number | 964210461 |
| Product title | GLASS DOOR REFRIGERATOR |
| Brand | Gram |
| Temperature range | +2/+12┬░C |
| Volume, gross (l) | 359 |
| Net usable volume (l) | 266 |
| Interior | White Finish |
| Dimensions W x D x H (mm) | 595 x 667 x 1875 |
| Weight, packed (kg) | 84 |
| Refrigerant | R600a |
| GWP | 3 |
| Connection | 230V, 50 Hz |
| Connection load (Watt) | 103 |
| Energy consumption Ecodesign AEC (kWh) | 676 |
| Energy Efficiency Class | D |
| Energy Efficiency Index EEI | 64.6 |
| Sound level έΑΥ dB(A) | 34.2 |
| Insulation (mm) | 50 mm (cyclopentane) |
| Refrigeration capacity at -10┬░C (Watt) | 199 |
| Climate class | 4 |
| GN έΑΥ Shelf size | Shelf 48,6 x 43 cm |
| Door Type | Glass door |
| Exterior | White Finish |
| Refrigerant (kg) | 0.045 |
| CO2 equivalent (kg) | 0.14 |
| Equipped with | Right hand hinged glass door with lock, and LED light, 5 white shelves. Exterior: White. Interior: PS lining in white |