Item number: 962859000
ECO MIDI FG 82 CCF CO2 L2 4S K (AKCC)
FOR REMOTE CO2 COOLING SYSTEMS.
Ready-to-install cabinet with factory fitted Danfoss AKCC controller.
Solution includes:
Controller Danfoss AKCC 550A and user terminal display.
Pressure tested evaporator PS 60 bar. Pressure test documentation supplied.
Sensors, 3 pcs PT 1000 for: Room, Evaporator and Superheat temperature.
Electrical box mounted with DIN controller. Electrical components are all connected inside the controller box (EMC & LVD tested).
Injection valve (AKVP with EEV coil) for maximum opening torque
Pressure transmitter (0-45 bar gauge)
Standard is factory fitted re-evaporation tray underneath the cabinet including heater for re-evaporation of defrost water. If external drain is available it is recommended to connect to it.

Extended option: The controller can be prepared for external monitoring through DanBus and more (by installer) . No LON card included.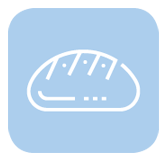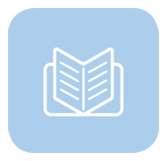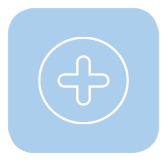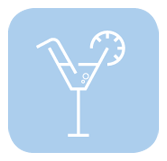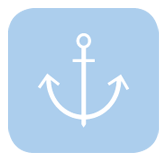 Key features:
The controller is concealed behind the top panel, protected against splashing water.
Design principle of "no broken surfaces" makes the cabinets easy to clean.
The distinctive aluminium profiles stretching from top to bottom on both sides of the cabinet impart strength and enhance appearance.
The modular rails can go directly in the dishwasher.
Suitable for the 2/1 GN wide GN system
| | |
| --- | --- |
| Product series | Superior – Eco |
| Model name | ECO MIDI FG 82 CCF CO2 L2 4S K (AKCC) |
| Item number | 962859000 |
| Brand | Gram |
| Temperature range | -25/-5┬░C |
| Volume, gross (l) | 603 |
| Net usable volume (l) | 459 |
| Interior | Stainless |
| Dimensions W x D x H (mm) | 820 x 755 x 2000 |
| Weight, packed (kg) | 156 |
| Refrigerant | Remote CO2 (R744) |
| GWP | 1 |
| Connection | 230V, 50 Hz |
| Connection load (Watt) | 227 |
| Energy Efficiency Class | Category not yet regulated |
| Insulation (mm) | 70 mm (cyclopentane) |
| GN έΑΥ Shelf size | 2/1 GN wide |
| Door Type | Glass door |
| Legs / Castors | H = 135/200 mm (L2) |
| Exterior | Stainless |
| Equipped with | Right hand hinged reversible glass door, automatic door closing, 4 stainless steel shelves, LED lighting |
| Remote ref. capacity F at -25┬░C (Watt) | 300 |