Item number: F139-C106
FM-600ALKE-CO2N Nugget Ice Maker, Modular
Modular nugget ice machine for connection with R744 remote condensing unit or central cooling system.
Solution includes:
Evaporator only (without compressor and condenser)
Evaporation pressure regulator settings: suction pressure 15 bar, evaporation temperature -25┬░
Superheat expansion valve controller
High pressure safety valve. Operates above 4.7MPa (47 bar)
NB: Pressure transmitter not included
Please notice:
Corresponding bins: B-340SA (1xTK8D + TK18D Top Kits)
Accessories: Mounting bracket, Installation Kit, Water supply tube, Water drain tube
Certification standard: EC (IEC), FCM, HACCP
Safety: IEC Conform to the standard
Electrical circuit breaker protection: Circuit breaker, earth wire
Drain outlet: R3/4 (Rear)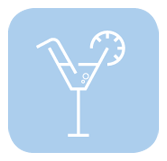 Key features:
Efficient ice making process due to HoshizakiέΑβs unique FM auger system
Utilises all water brought into the machine; therefore water consumption is equal to ice production.
Auger is made of double hardened stainless steel. Combined with carbon bearings, they work optimally in a tough and wet environment. Benefits include: longer product life expectancy and reduced maintenance costs.
Hoshizaki ice makers are micro computer controlled, controlling the ice making process to perform at its best under varying circumstances, without having to make physical adjustments.
Quality stainless steel auger and evaporator increase the life expectancy of these components and the whole ice maker, as well as reducing costly maintenance visits.
An easily cleanable air filter allows end users to carry out a routine cleaning schedule, extending product life expectancy and reducing the frequency and costs of maintenance call-outs.
| | |
| --- | --- |
| Product series | FM |
| Model name | FM-600ALKE-CO2N |
| Item number | F139-C106 |
| Product title | Nugget Ice Maker, Modular |
| Production capacity (kg/24h) approx. | 530 |
| Electric connection | 1/220 – 240V/50Hz |
| Electric connection Load (kW) | 0.27 |
| Outside Dimensions W x D x H (mm) | 560 x 700 x 780 |
| Ice type | Nugget |
| Refrigerant | SplitCO2 |
| Cooling system | Remote Condenser |
| Product configuration | Modular |
| Net weight (kg) | 60 |
| Gross Weight Packed (kg) | 72 |
| Corresponding bin(s) | B-340SA |