Item number: KM-660MAJ-E
KM-660MAJ-E Crescent Ice Maker, Modular
This Hoshizaki KM Edge is a modular ice maker producing up to 280 kg of clear, hard crescent ice per 24 hours and has a range of ice storage bins suitable for all operational requirements and kitchen measurements.
In comparison to the original line έΑΥ the KM Edge range has an enlarged, bonded evaporator surface. Accelerating harvest cycles, the new generation of KM will help you to increase your serving capacity instantly. More Ice in less amount of time.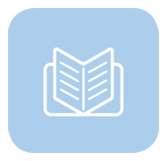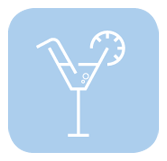 The double-sided evaporator in all KM machines is made of stainless steel – the best material for improved longevity, food safety and damageless cleaning.
The unique shape is built from the inside out with an internal temperature of -4┬║C and can be used for chilling drinks, fresh produce display and bottle cooling as well as cooking.
Always focusing on operating conve+C13nience and food safety, all units (including the air filter) are easily accessible from the front. Keep in mind that frequent cleaning routines will improve the longevity of your machine.
With the increased ice-to-steal surface of the improved evaporator, the KM Edge even outperforms the powerful KM Range, when it comes to harvest cycles and production capacities.
Need to amp up your production capacity? The variable setup with modular bins and bases allow the user to mix and match depending on individual requirements and conditions.
| | |
| --- | --- |
| Product series | KM |
| Model name | KM-660MAJ-E |
| Item number | KM-660MAJ-E |
| Product title | Crescent Ice Maker, Modular |
| Production capacity (kg/24h) approx. | 280 |
| Electric connection | 1/220 – 240V/50Hz |
| Electric connection Load (kW) | 1.2 |
| Outside Dimensions W x D x H (mm) | 559 x 695 x 711 |
| Ice type | Crescent |
| Refrigerant | R404A |
| CO2 equivalent (kg) | 2981 |
| Cooling system | Air Cooled |
| Product configuration | Modular |
| Net weight (kg) | 59 |
| Gross Weight Packed (kg) | 68 |