Item number: 961390011
STANDARD PLUS K 139 FFG L2 6N
Standard PLUS K 139 FFG has a stainless interior and exterior, EN1.4016 / AISI 430. The cabinet is on legs, total height including legs is 2125 mm. Pedal door opener is available as optional extra and will be supplied with the cabinet (not factory fitted). Likewise the cabinet can be fitted with additional shelves.
Easy to clean surfaces and handle. Inside base shaped as a dished pan to catch fluids.
Standard PLUS is suitable for the deep 2/1 GN system where 2 pcs. 1/1 GN pans can be placed after each other directly on the support rails.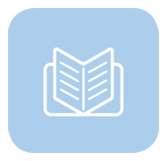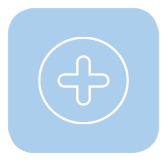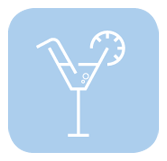 Standard PLUS offers the following HACCP functionalities and features:
Open door alarm
High temperature alarm
Duration of alarm period
Highest critical temperature
Reset alarm & period
RS485 modul, optional extra
| | |
| --- | --- |
| Product series | Standard Plus |
| Model name | STANDARD PLUS K 139 FFG L2 6N |
| Item number | 961390011 |
| Brand | Gram |
| Temperature range | +2/+12┬░C |
| Volume, gross (l) | 1359 |
| Net usable volume (l) | 923 |
| Interior | Stainless |
| Dimensions W x D x H (mm) | 1400 x 895 x 2125 |
| Weight, packed (kg) | 205 |
| Refrigerant | R290 |
| GWP | 3 |
| Connection | 230V, 50 Hz |
| Connection load (Watt) | 376 |
| Energy consumption Ecodesign AEC (kWh) | 1578 |
| Energy Efficiency Class | D |
| Energy Efficiency Index EEI | 74.24 |
| Sound level έΑΥ dB(A) | 52.6 |
| Insulation (mm) | 70 mm (cyclopentane) |
| Refrigeration capacity at -10┬░C (Watt) | 560 |
| Climate class | 5 |
| GN έΑΥ Shelf size | 2/1 GN deep |
| Door Type | Double Door |
| Legs / Castors | H = 135/200 mm (L2) |
| Exterior | Stainless |
| Refrigerant (kg) | 0.146 |
| CO2 equivalent (kg) | 0.438 |
| Equipped with | Right and left hand hinged reversible doors, automatic door closing, 6 grey shelves, LED lighting |