Item number: 861500221
F 1500 CSG
Roll-in cabinets are designed for temporary refrigerated storage within a production line, for example between blast chillers and refrigerated coldrooms. By utilising roll-in cabinets the refrigeration process is unbroken, ensuring time spent on manual handling and re-loading is kept to a minimum. With an internal clear height of 1900 mm the cabinets are ideal for all trolleys and oven frames currently used in commercial kitchens. Roll-in cabinets are available as refrigerator or freezer, the former with two optional temperature ranges to choose from. The refrigerators can be supplied with or without a floor and with isolated or glass doors. The freezers are available with isolated door and floor. The cabinets are available with either an integrated refrigeration system or supplied for connection to a remote refrigeration system. Equipped with right hand hinged reversible door with positive handle and lock.
Materials: Exterior/Interior: Stainless / Stainless
Internal height: 1900 mm
External height: 2354 mm
Volume, gross: 1422 ltr.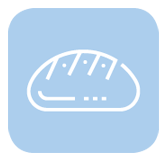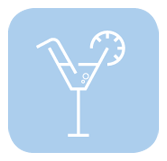 | | |
| --- | --- |
| Product series | Roll-in 1500 |
| Model name | F 1500 CSG |
| Item number | 861500221 |
| Brand | Gram |
| Temperature range | -25/-5┬░C |
| Volume, gross (l) | 1422 |
| Interior | Stainless |
| Weight, packed (kg) | 185 |
| Refrigerant | R290 |
| GWP | 3 |
| Connection | 230V, 50 Hz |
| Connection load (Watt) | 658 |
| Insulation (mm) | 60 mm (cyclopentane) |
| Refrigeration capacity at -25┬░C (Watt) | 633 |
| Door Type | Solid Door |
| Exterior | Stainless |
| Refrigerant (kg) | 0.11 |
| CO2 equivalent (kg) | 0.32 |
| Dimensions external (W x D x H) (mm) | 880 x 1088 x 2362 |
| Dimensions internal (B x D x H) (mm) | 720 x 895 x 1900 |
| Equipped with | Right hand hinged reversible door with positive handle and lock, heated floor in stainless steel, with drive-in ramp |